11th Circ. Hears Ownership Tussle Over Fisher Island Entity – Law360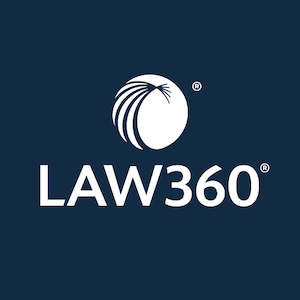 Law360, Miami (January 13, 2015, 7:48 PM ET) — The Eleventh Circuit heard oral arguments Tuesday in Miami in an attempt to untangle a long and complex dispute regarding ownership of several entities connected to a late Georgian billionaire, including rights to land on Miami's tony Fisher Island and a New York restaurant.
The six-year-long legal dispute made stops in Gibraltar, London, New York, and Florida bankruptcy and district courts before landing in the Eleventh Circuit.
At issue in Tuesday's hearing was one group's ability to appeal a bankruptcy court's 2011 summary judgment ruling on the ownership of the entities Fisher Island Investments Inc. and Little Rest Twelve Inc. and their chain of ownership, including appellants Fisher Island Ltd. and Grosvenor Trading House Ltd.
"That decision has extraordinary ramifications outside of this bankruptcy proceeding." attorney Matthew J. Conigliaro of Carlton Fields Jorden Burt PA told the three-judge panel on behalf of the appellants, which were nonparties to the bankruptcy case and were denied an appeal of the ruling in district court for lack of standing.
The case finds its origins in a dispute over the estate of Georgian businessman Arkadi "Badri" Patarkatsishvilli, who died in 2008, shortly after an unsuccessful run for the former Soviet republic's presidency.
According to court documents, Joseph Kay, Patarkatsishvilli's half-cousin and former employee, staked a claim over all other heirs as beneficiary to the Valmore Trust, whose holdings included Fisher Island Investments, a Florida corporation that owns development rights on Fisher Island, and Little Rest Twelve, a New York corporation that owned a restaurant in New York City's hip Meatpacking District.
After unsuccessful legal actions targeting the Valmore Trust in Gibraltar and London, Kay and his attorney Emanuel Zeltser pursued ownership claims of Fisher Island Investments and Little Rest Twelve in state courts in Florida and New York.
As decision neared in those cases, however, six entities filed involuntary bankruptcy petitions against the companies and a third related entity. The cases, which were consolidated, claimed debt of more than $32 million based mostly on a $28.5 million promissory note allegedly agreed upon by the two entities in connection with alleged parent company Imedinvest Partners.
As the bankruptcy proceedings started, competing groups responded to the petitions and came to be named by their lead attorneys. The Zeltser Group, which had ties to Kay, consented to the bankruptcy claims, while the Redmond Group, represented by current appellee counsel Patricia Ann Redmond of Stearns Weaver Miller Weissler Alhadeff & Sitterson PA, contested the petitions' authenticity.
Both groups agreed that Fisher Island Investments' ultimate ownership ran through Fisher Island Ltd. and Little Rest Twelve through Grosvenor Trading House Ltd., but the Zeltser Group asserted that ultimate ownership belonged to Imedinvest through an equity transfer from the Valmore Trust to JWL Entertainment Group, while the Redmond Group held that the Valmore Trust maintained its control.
When U.S. Bankruptcy Judge A. Jay Cristol commenced proceedings to clear up the ownership dispute, the Zeltser Group first moved unsuccessfully to withdraw the issue to district court, arguing the bankruptcy court lacked authority, then moved for partial summary judgment on its claim of ownership.
Judge Cristol denied that motion and instead told the parties that he was considering granting summary judgment to the Redmond Group.
He gave the Zeltser Group 21 days to file a response, but they did not and he entered a summary judgment order, sua sponte, for the Redmond Group, finding that the contested entities are owned through a chain of entities by the Valmore Trust.
Fisher Island Ltd. and Grosvenor Trading House, along with JWL, Imedinvest partner Areal Group and another entity, filed an appeal to district court, but their case was dismissed, in part, for lack of standing as nonparties to the bankruptcy proceeding.
In the current appeal, the two entities claim that the district court erred and argue that a nonparty should have standing to appeal a judgment that binds it directly.
The appellants also argue again that the bankruptcy court lacked authority to rule on the ownership issue, citing Stern v. Marshall, which said bankruptcy courts cannot resolve non-core claims based on state law.
Conigliaro faced intent questioning from the appeals panel, who asked if this was not a "total reversal" of their position when the Zeltser Group moved for summary judgment in the bankruptcy court and pressing him on why they did not file a response when Judge Cristol said he was leaning toward ruling against them.
The key point, Conigliaro said, is that they were not given full freedom to respond but told they could respond only "based on the existing record."
"The bankruptcy court essentially entered judgment on their position on issues that we had not framed," Conigliaro said, noting that the Zeltser Group did object to the limitations.
The appellees countered the argument that the ownership issue was outside the purview of the bankruptcy court according to Stern v. Marshall. Ownership, Redmond said, was a "status issue" that would determine whether the bankruptcy case would move forward uncontested under the Zeltser Group or face a motion to dismiss under the Redmond Group.
"This is not a Stern claim," Redmond said, adding, "Determination of owners of the debtor is at the heart of the bankruptcy case."
Circuit Judges Frank M. Hull, Julie E. Carnes and John M. Walker Jr. sat for the Eleventh Circuit.
Fisher Island Ltd. and Grosvenor Trading House Ltd. are represented by Bruce D. Katz & Associates, the Mirmelli Law Firm PA and Matthew J. Conigliaro of Carlton Fields Jorden Burt PA.
Areal Group is represented by Craig Pugatch, Eun K. Chang and Chad P. Pugatch of Rice Pugatch Robinson & Schiller PA.
The appellees are represented by Patricia Ann Redmond of Stearns Weaver Miller Weissler Alhadeff & Sitterson PA and John F. O'Sullivan of Hogan Lovells.
The case is Fisher Island Ltd. et al. v. Solby+Westbrae Partners et al., case number12-15595, in the U.S. Court of Appeals for the Eleventh Circuit.
–Editing by Brian Baresch.
Source: www.law360.com